Private Sauna Rental - (Bragi) - Tjuvholmen, Oslo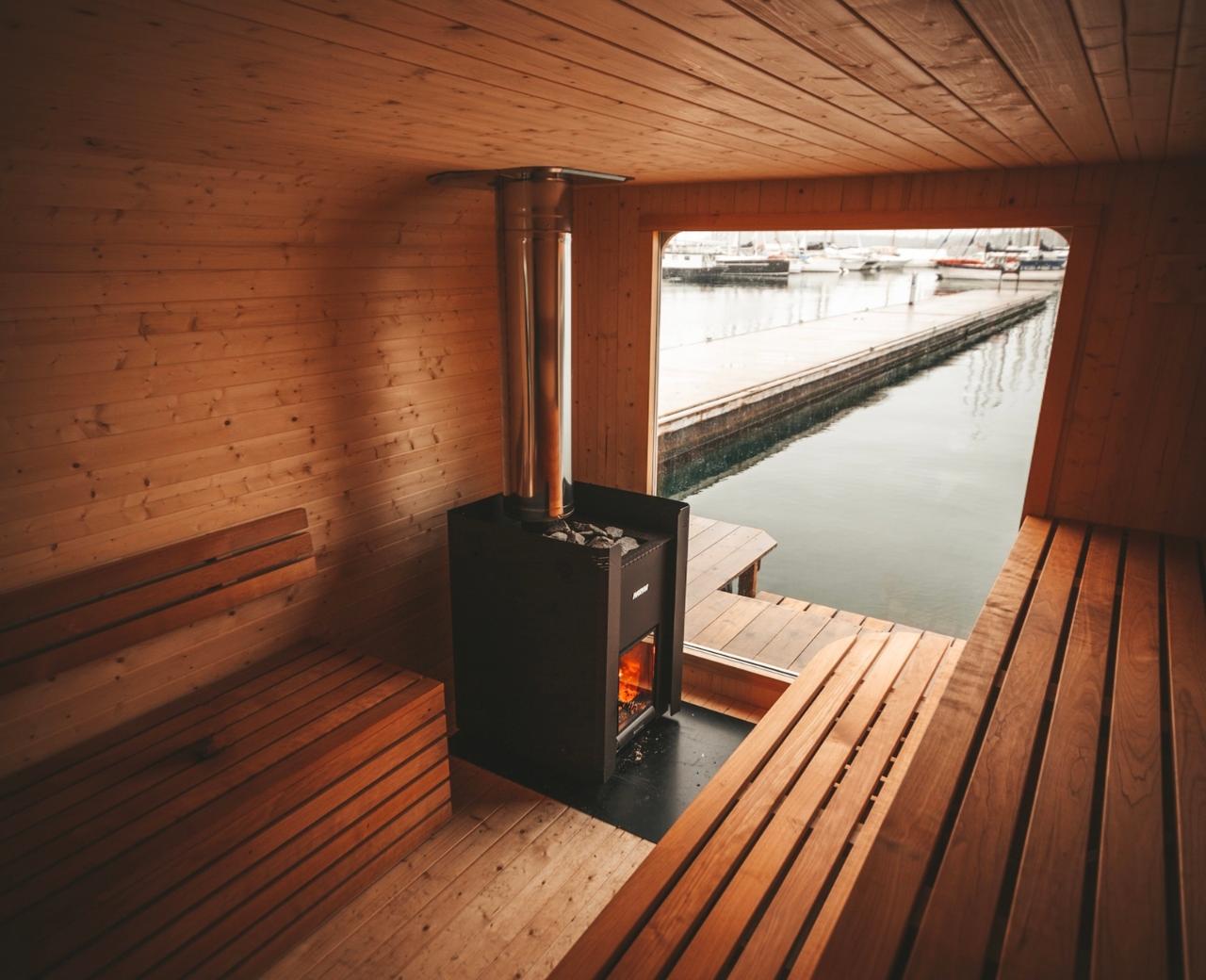 Kesto: 90 Minuutit (noin)
Paikka: Oslo, Oslo
Tuotekoodi: bragi_private
Book a private sauna for up to 10 people.
This is a self-service sauna. When payment is received you will be emailed confirmation of your booking, along with an access code and instructions on how to use our saunas.
PLEASE ENSURE YOU USE THE SAUNA YOU HAVE BOOKED BY NAME EITHER "BALDER" OR "BRAGI"
OUR SAUNAS ARE PRE-HEATED EVERY MORNING BEFORE OPENING AT 0700
SAVE MONEY, AND BUY A SAUNA MEMBERSHIP IF YOU ARE A REGULAR USER
There is a changing room where you can store your belongings.
Firewood is provided.
Lighting the sauna: light fire-starters with matches, then place 4 small pieces of wood on top, wait 5 minutes until wood is burning, then place larger pieces of wood on top. Make sure ashtray is pulled out when oven door is closed; the ashtray is also the air-vent, so if pushed in when oven door is closed, the fire won't get enough air to burn properly. You will see the ash-tray is able to be pushed in and pulled about 5cm when oven door is closed.

The sauna will be at around 15-20 degrees when you arrive (if no one has been there before you). It will take about 15-20 minutes to get the sauna temperature up to 80 degrees. We do heat the saunas every morning before the days first session, which starts at 0700.
Please be considerate of the next customers and end your session with enough time to get changed and tidy up before the next group arrives.
Bring your own swimwear, two towels (one to sit on and one to dry yourself with) and plenty of drinking water. Bring extra water if you want to use on the sauna oven.
There are no toilets.
Our showers are operation from May - October (outside of these months the water freezes so we have no access to running water).
Morning sauna sessions are 1hr from 07 - 09 on weekdays and weekends. Saunas sessions are 1.5hrs on weekdays after 09, and 2hrs after 09 on weekends.
If you are looking for great food after or before your sauna, we recommend Dognvill Burger, which is only 150m away from our saunas in Tjuvholmen.
Alcohol is permitted but maximum three drinks per person. Please do not take food into the sauna; you can eat food in the changing room, but please be tidy and take your rubbish away with you.