6hr Whitewater Kayaking or Packrafting Våttkort Introkurs – Sjoa, Norway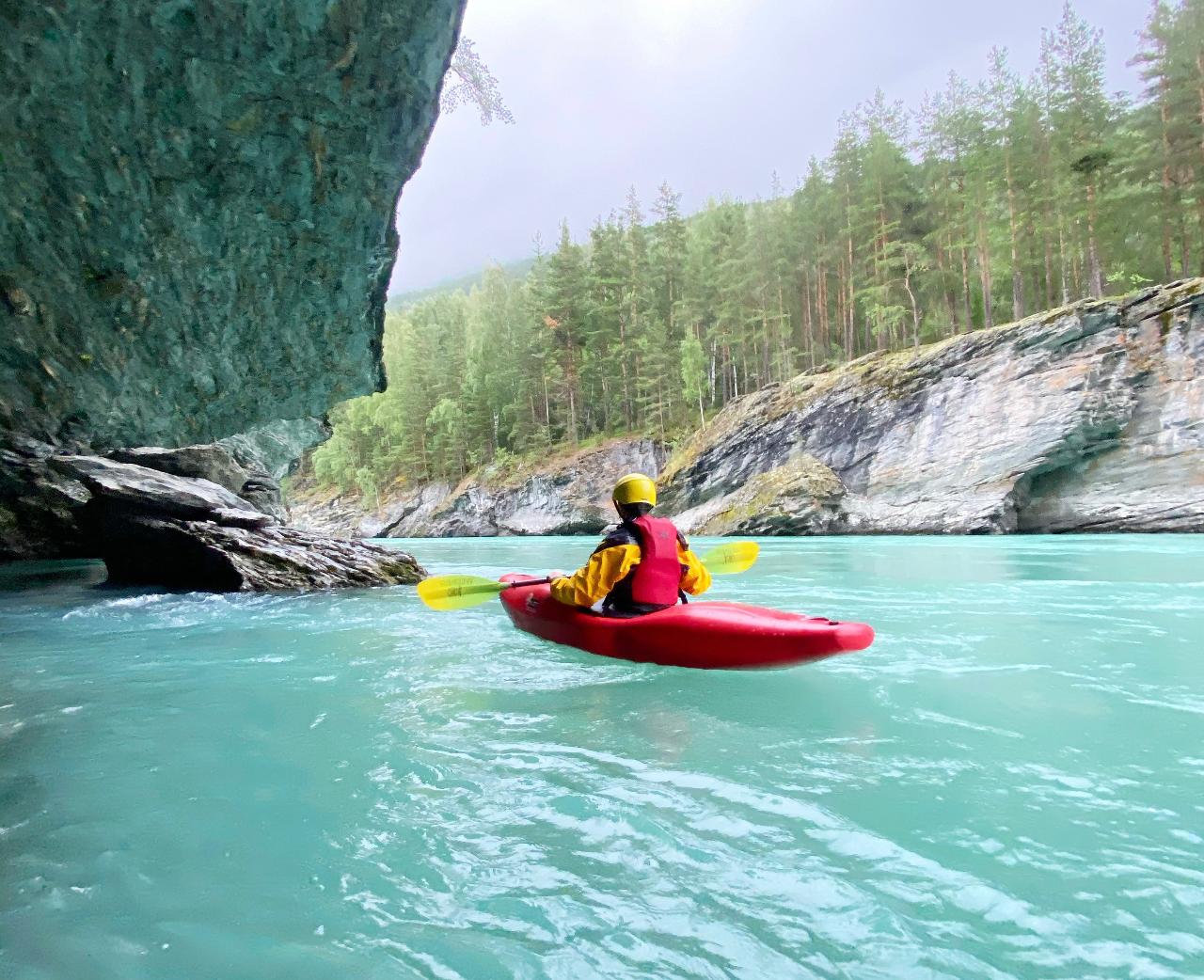 Varighed: 5 Timer (Ca.)
Sted: Nedre Heidal
Produkt kode: Introkurs_elv_s
A safe and easy start to whitewater paddling, where we concentrate on having fun and learning the basics in a controlled environment. This is a kayaking or packrafting course. Depending on what you choose, you will be awarded either the packrafting or kayaking våttkort introkurs certificate on completion.
On this gentle yet exciting introduction to whitewater kayaking and pack rafting, you get to check out what all the hype is about, without committing to the 2-day Grunnkurs Elv - a våttkort beginner course that runs over 2-days. This course is the first step on NPF's våttkort ladder and is the perfect taster to the engaging and rewarding outdoor pursuit of whitewater paddling - combining learning, fun, nature, and exercise all in one!
All equipment is included, and the course size is very small (maximum of 6 participants to 1 instructor) to ensure you have the best possible experience with us.
Techniques you will learn: how to select and care for gear; basic strokes; safety; exiting the kayak; how to have balance and control on the water.
Level: Suitable for absolute beginners or those who have done some sea kayaking and always wanted to try some whitewater. Please note you need to be able to swim.
Duration: Approximately 6 hours. May be slightly longer or shorter depending on the number of participants.
Location: Lågen River. We meet at Mad Goats Sjoa, 834 Heidalsvegen, 2677 Nedre Heidal and provide to and from the river https://goo.gl/maps/zd1yQ8jZP32saG3x7
Getting here: Train to Otta (the fastest train is with SJ Nord) then bus to Faukstad - see https://innlandstrafikk.no/ If you are driving, we have some space for parking at the kayak school.
Accommodation: We offer accommodation options from 99 kr per person per night.
Includes: Kayak and all equipment hire (please contact us before the course if you have chosen packrafting and do not have your own packraft) including wetsuit; transport from our base at Mad Goats Sjoa to the river; NPF våttkort on completion of the course; free sauna to warm up after the course.
What to bring: 2 x layers of thermals and socks, 2 x towels, swimwear and a warm change of clothes.
Private group option: You can also book this course as a private group. Just email kontakt@madgoats.no
Gift cards: All of our activities can be purchased as gift cards. Just choose the "gift card" option during the booking process.
Students with valid student identification get a 25% discount and youth (13 - 18yrs) get a 35% discount