SUP Taster Course & Tour, Tjuvholmen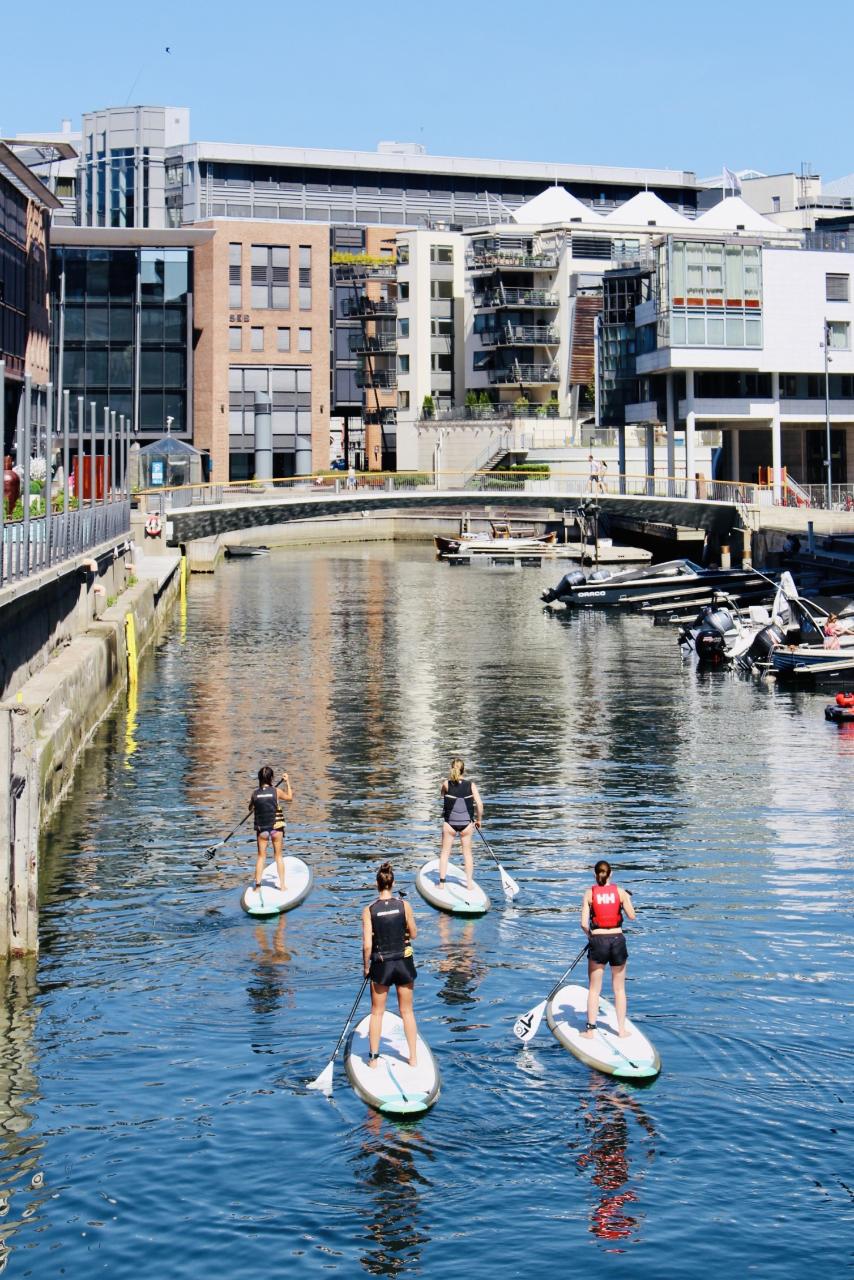 期間: 2 時間 (約)
所在地: Oslo, Oslo
製品コード: SUP Taster Course
This experience is suitable for almost any age and fitness level. No previous experience is required. We will be in a lovely sheltered bay and we use big, very stable boards to ensure your first taste of being out on the water is fun and relaxed.

When paddleboarding you can either stand up or kneel down so there is no need to be worried if your balance is not great at the start. Rest assured, stand up paddling is very easy to learn and we will have you paddling independently in no time.

You will be taught all the basic paddle techniques to control your board. You will also learn how to balance, get back on your board, about equipment and safety. We will then take you on a short tour of around Bjørvika & Sørenga.

All equipement provided (SUP, paddle and lifevest)
Adults 890 NOK; Students 590 NOK; Children 490 NOK
Central location with changing and storage (Lille Stranden 5, Tjuvholmen, 0252 Oslo)
Introduction/Refresher Course plus Guided Tour
Duration 2 hours