5hr Introduction to River Kayaking Course Gift Card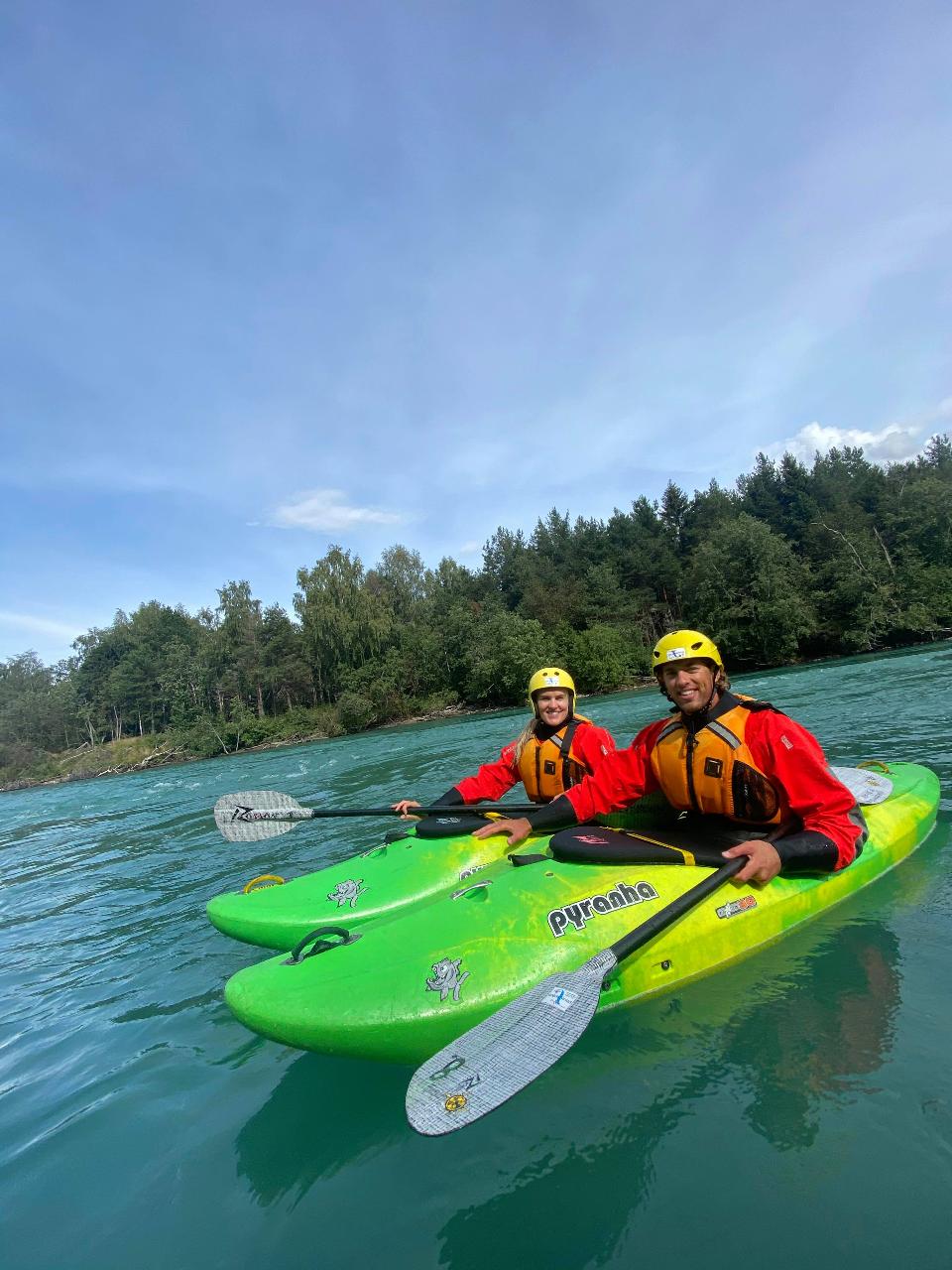 There's no feeling more liberating than paddling down a river surrounded only by the tranquility of Norwegian nature.
River kayaking requires a different skillset to that of sea kayaking, and on this course you will learn:

– How to navigate a class 2 river
– Safety routines on the river
– Theory on river currents; hydrology

No previous kayaking experience required. On this course we can also help you get better acquainted with the kayak and the equipment. You will get to do some practical exercises that teach you how to use the kayak, paddle, spray deck and life vest.
After the course you will have earned yourself a Våttkort, certified by the NPF. You will then be able to carry out safety procedures and kayak manoeuvres on a river.
Includes NPF våttkort (wetcard) certificate on completion.
Includes paddling kit hire - kayak, paddle, helmet, life vest, sprayskirt, wetsuit or drysuit and booties.
We recommend you wear a woollen base layer (under-tøy) and bring swimwear and a towel.
Transport not included. Parking and camping available at the course location.