Self-service Kayak Rental (Langkaia, Oslo)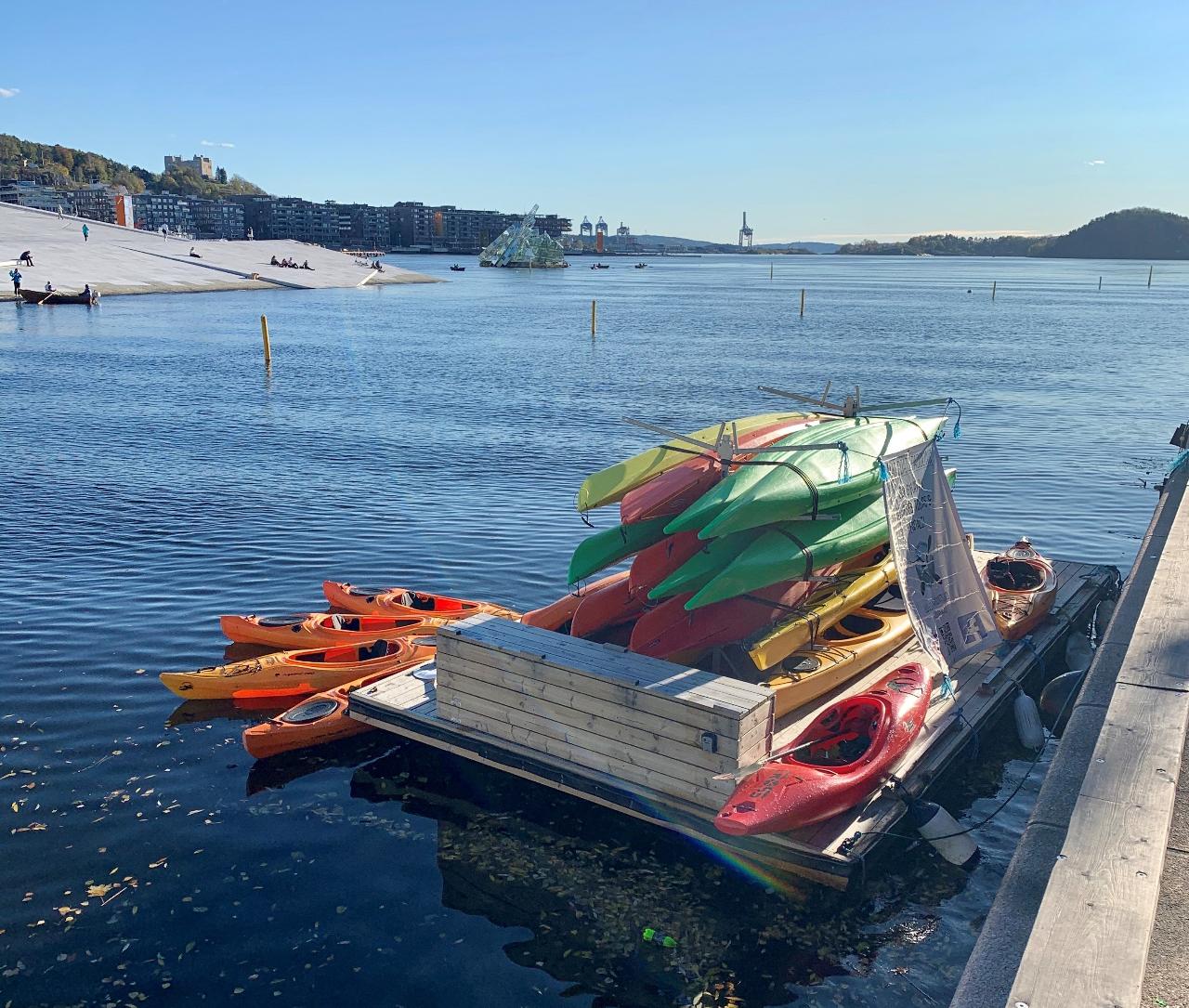 Duration: 5 Hours (approx.)
Location: Oslo
Product code: selfservice_rental_l
Opening hours: Daylight hours, Monday to Sunday.
Location: Kayak raft, Langkaia (opposite Opera House)
Price: 249 kr per person. Includes kayak, spray skirt, paddle and life vest.
Duration: Choose between a daytime session (0700 to 1530) or evening session (1600 to 2100)
Important!
All participants must have a våttkort.
Please return kayaks before dark. If you would like to go on an overnight trip please book the days required and email kontakt@madgoats.no in advance.
Children (minimum 13 years) must be accompanied by an adult and supervised at all times.
Other info:
Once you have booked you will be emailed instructions including a code for the kit box.
There are no changing facilities.
Wear clothing appropriate to weather conditions. Take water, sunscreen, waterproofs as necessary.
We suggest putting your belongings in a dry bag.
Please take all rubbish away.
Please text +47 400 80 440 on your return so we know you have got back safely :-)