Self-service Kayak Rental (Langkaia, Oslo)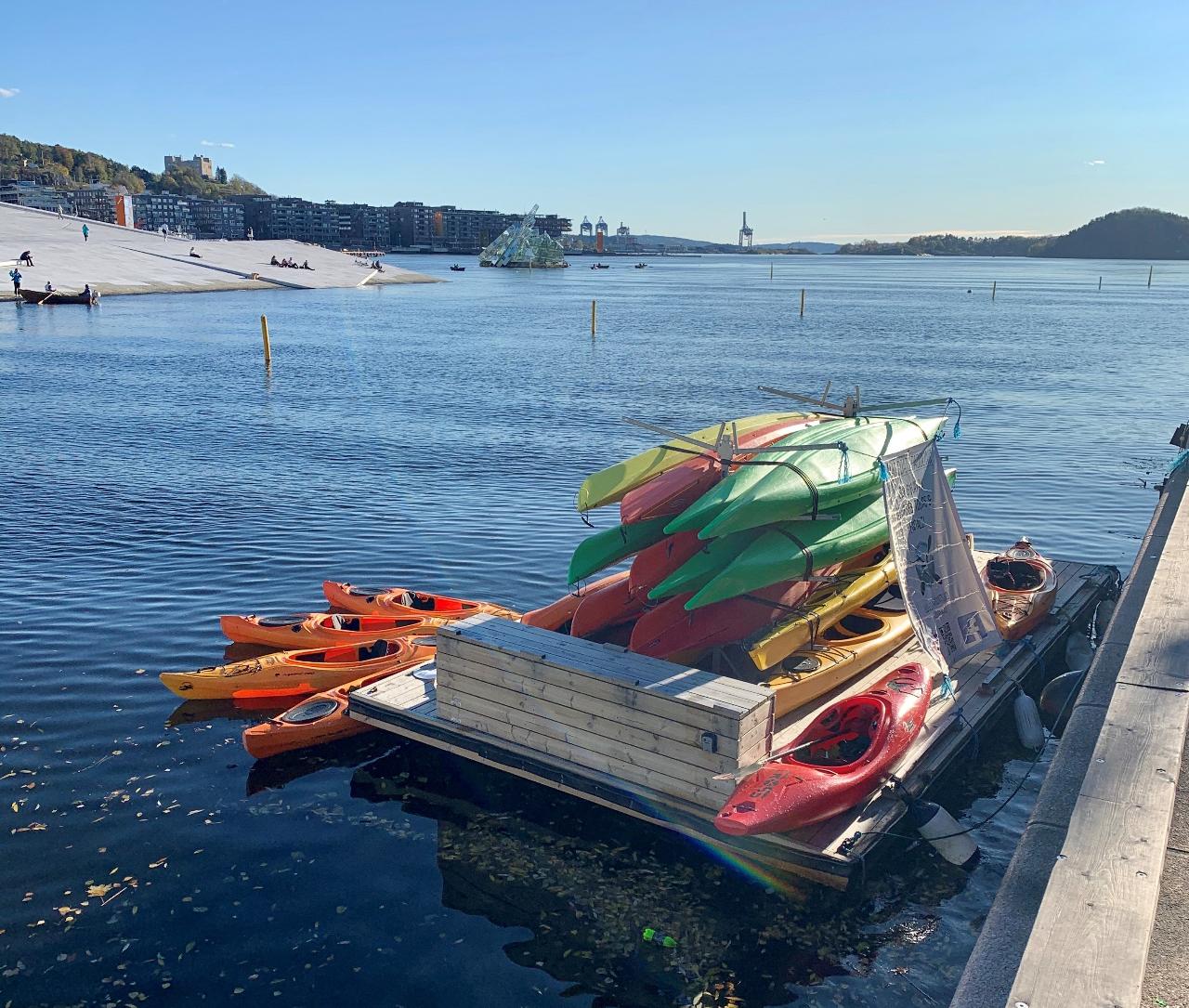 Duration: 5 Hours (approx.)
Location: Oslo
Product code: selfservice_rental_l_winter
Opening hours: Daylight hours, Monday to Sunday.
Location: Kayak raft, Langkaia (opposite Opera House)
Price: 249 kr per person. Includes kayak, spray skirt, paddle and life vest.
Duration:
Pick up and return at any time during the session booked. Please return before dark. If you would like to go on an overnight trip please book the days required and email kontakt@madgoats.no in advance.
Important!
All renters must have a våttkort.
In the winter (when water temp below 12 degrees) you must bring your own drysuit.
Unless you are an experienced paddler and know how to do the self-rescue, we recommend you do not paddle alone.
Please check the weather before departure. If the wind speed is above 5 m/s we are happy to give you a voucher to book another day. Jut email your booking reference to kontakt@madgoats.no
Children (minimum 13 years) must be accompanied by an adult and supervised at all times.
Other info:
Once you have booked you will be emailed instructions including a code for the kit box.
There are no changing facilities.
Wear clothing appropriate to weather conditions. Take water, sunscreen, waterproofs as necessary.
We suggest putting your belongings in a dry bag.
Please take all rubbish away.
Please text +47 400 80 440 on your return so we know you have got back safely :-)