Sea Kayaking - Introduction Course - Lysaker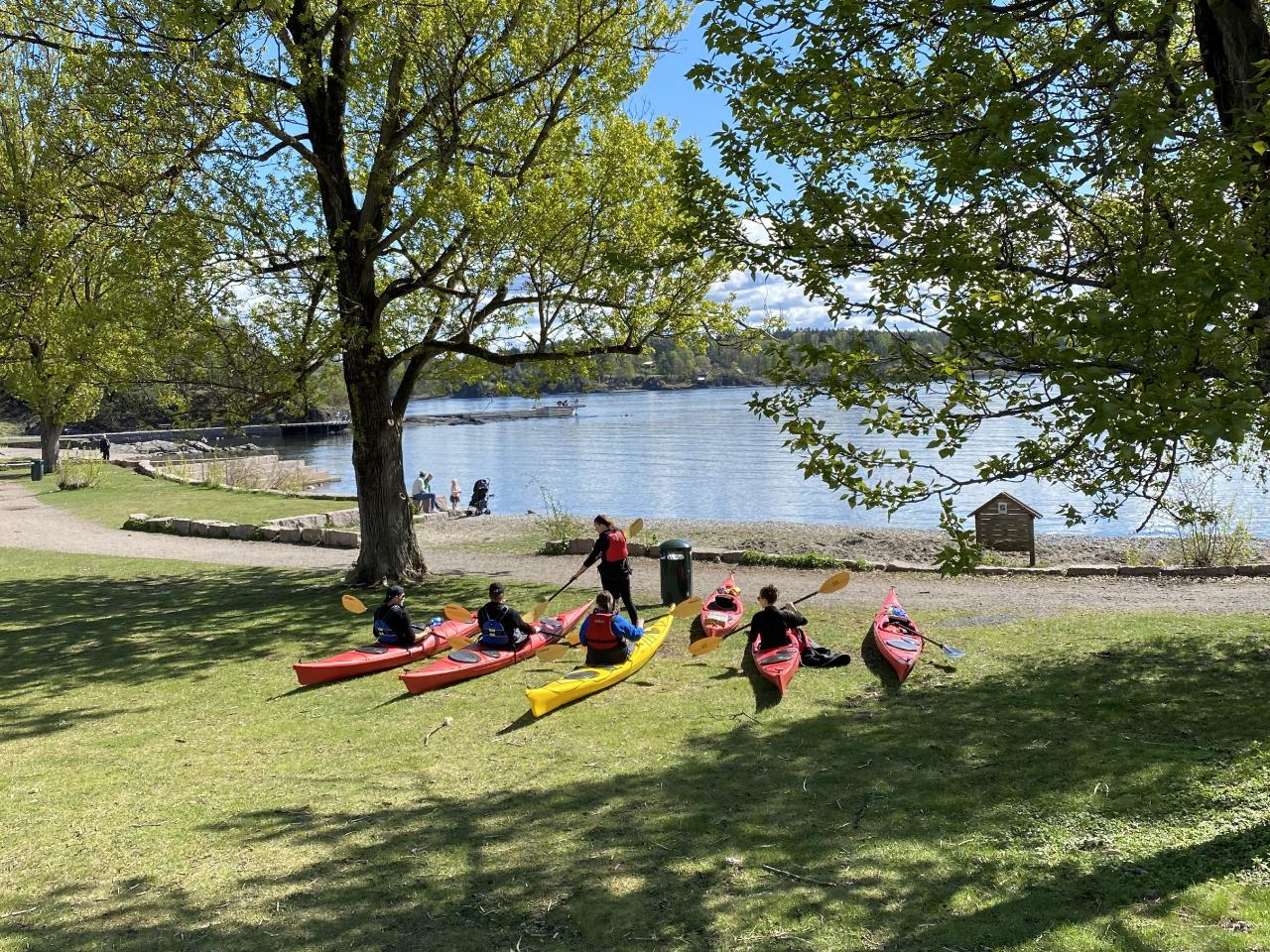 Duration: 3 Hours (approx.)
Location: Oslo, Oslo
Product code: introkurs_l
First time with a paddle in your hands? Discover the joys of sea kayaking on our beginner-level introduction course in Oslo. Here you will learn the basics in a safe and controlled environment. All gear is included so as to keep you warm while paddling. "A warm student is a happy student. And a happy student is a good learner" – goat wisdom.
During the course, our certified and skilled instructors will teach you about safety on the water, proper paddling technique and how to rescue yourself and others.
After completing this course you will be awarded the NPF våttkort. This nationally recognised qualification will allow you to rent kayaks from us so that you can paddle alone or with friends. The freedom of adventures awaits you!
If you are interested in a longer course combined with an overnight adventure, then we recommend you attend our "16hr Sea kayaking Foundation Course (Grunnkurs-hav)". On this course you will have more time to practice, learn more techniques and gain one extra qualification in the våttkort system – and meet new paddling friends!
More information on the NPF våttkort system.
Discounts
Children, students and youth (30 years and under) get 30% discount.