Kayak Rental (Bjørvika)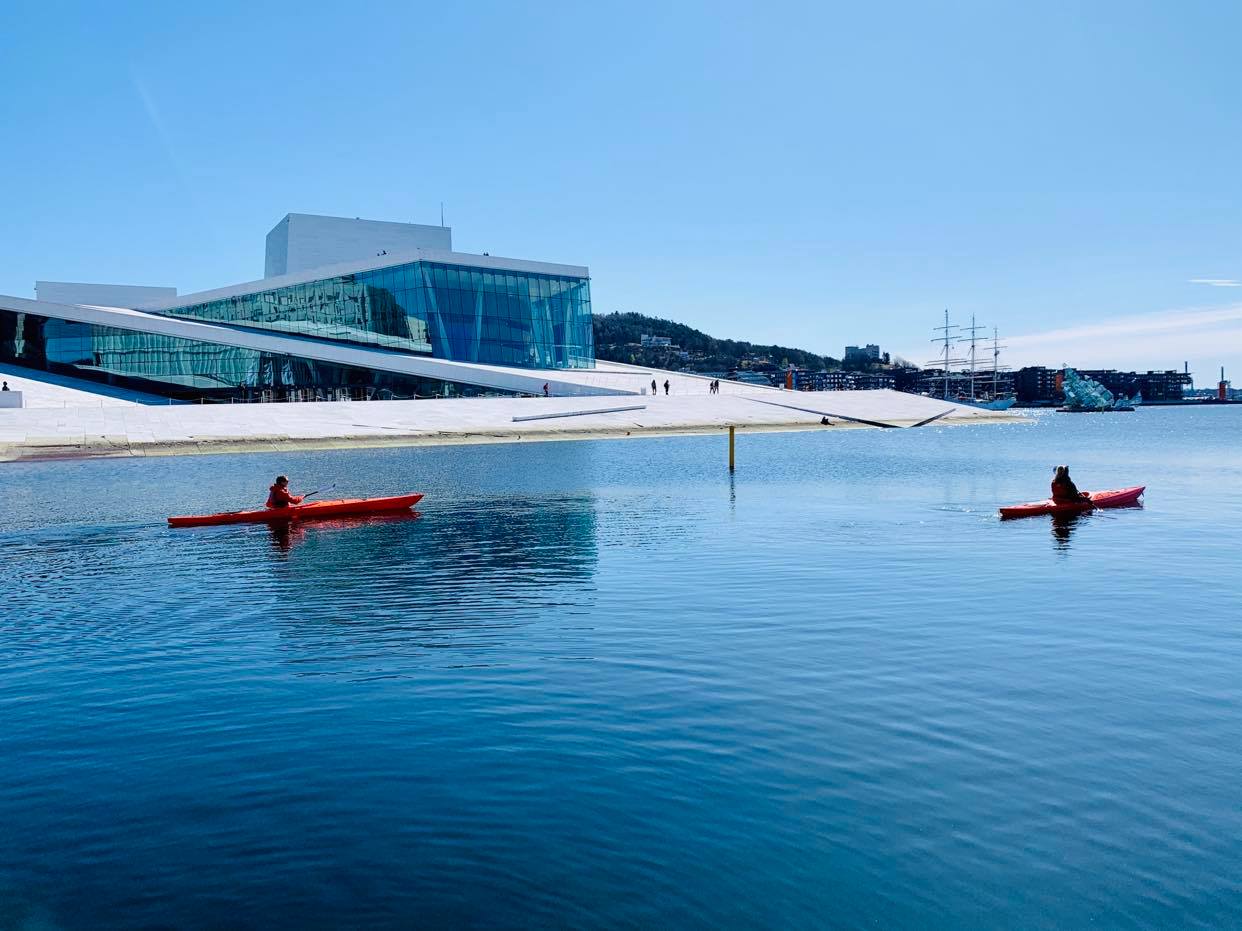 Localização: Oslo
Código de produto: PQ0BHU
Rent a kayak from 1 hour to up to 2 days and explore Bjørvika, Sørenga, the Oslofjord and the islands! Casual rental without a Våttkort is an option but a Våttkort is required to go to the islands.

Opening hours: 0700 – 2000, 7 days a week. By appointment only.
Location: Goat Raft, opposite the Opera House, access from Langkaia, 0150 Oslo. See map below.
Booking: Book online or for last-minute availability (within the next 2 hours) call us on (+47) 400 80 440.
Payment: Card or Vipps.
Våttkort Rental Prices
If you who have a våttkort (or BC 2*, ACA 2* or Svenska Paddelpass) you may paddle freely on the Oslo Fjord. If you don't have a våttkort our 3hr introduction course gives you a våttkort on completion.
3 hours – kr 250,- per person
1 day – kr 400,- per person
2 days – kr 700,- per person
Casual Rental Prices
If you don't have a våttkort (NPF Wetcard) you can still rent a kayak for 1 to 2 hours but you must stay near Bjørvika harbour – Oslo Opera House, Sørenga and Akerselva. You must NOT paddle out into the Fjord or to the islands.
1 hour – kr 200,- per person
2 hours – kr 300,- per person
Discounts
We offer a 30% discounts children, all youth (30 years and under) and students. Enter "MG30" at checkout.
APK Members – Please contact Akerselva Padleklubb for more information about our self-service rental offers.